I'm a few weeks behind on my Fab Five, so I'm jumping back on the wagon.
I thought I would share my five favorite sewing tutorials with you.
#1. The Maxi Skirt
This pattern was free but is now for sale. I think it's totally worth the $12 though! I love my skirt I've made with it, and I still get compliments on it over a year later whenever I wear it. The great thing about it is that it works for maternity as well.
You can purchase the pattern
here.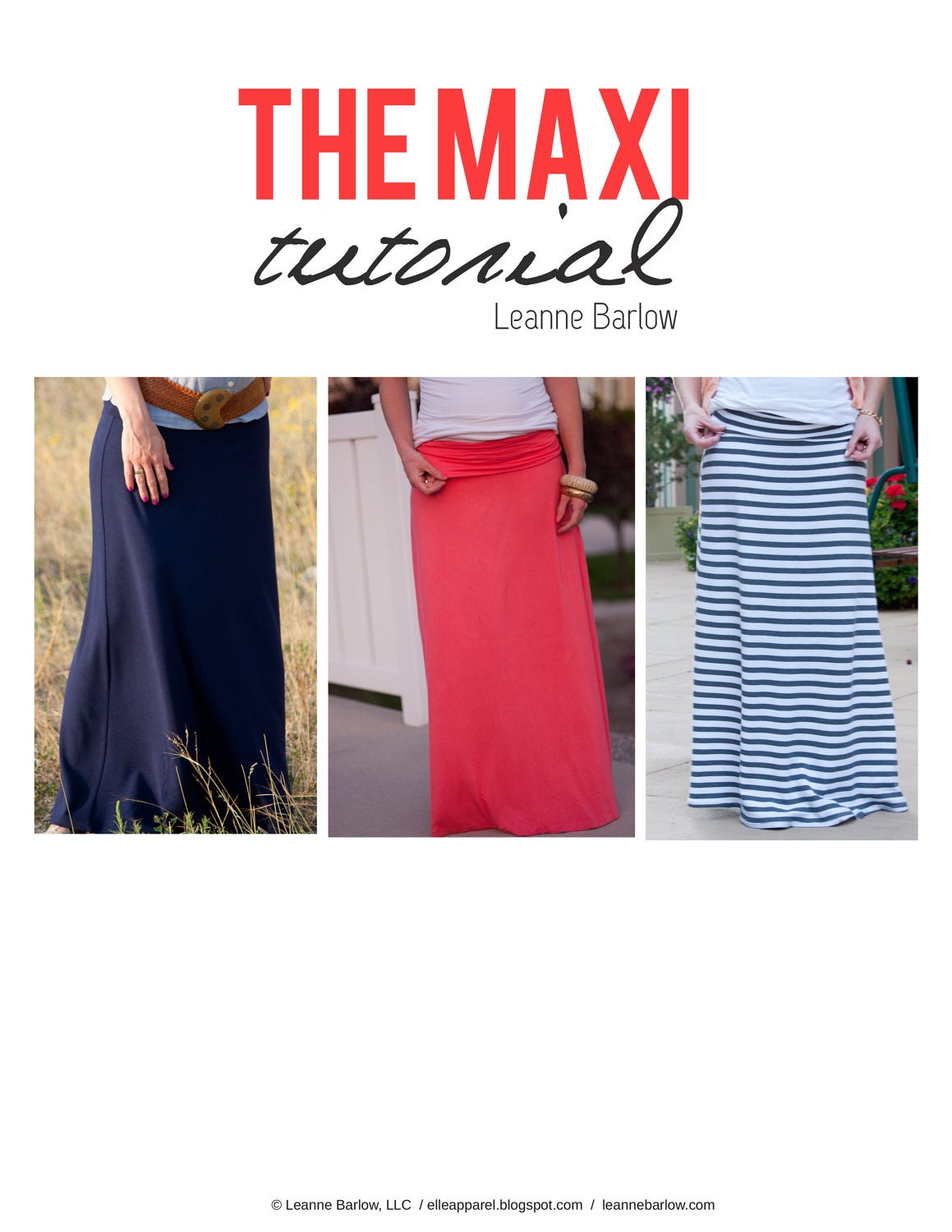 #2. Diaper Cover
Dana's blog
Made
is one of the first sewing blogs I ever read. I love it! She has such beautiful pictures and great idea's. You can print this pattern out and it's so easy to follow. I use it for all of my baby bloomer. You can make so many different variations. I like to monogram the back, or add ruffles.
#3 Party Skirt
I made this skirt two years ago and I loved it! I also made my girls matching ones. I got so many compliments on it, that's when you know it's a good pattern. It is high waisted and flattering. It's easy to make too. I made mine in navy also, but you can mix it up so many different ways.
The tutorial can be found
here.
#4 Easy as a Cinch Bag
I know this bag looks so simple, but it really is the perfect gift for a child. I like to add a flap to the top and embroider the child's name on it and fill the bag with art supplies. I've also made one and decorated it with a stop sign and filled it with fabric roads and toy cars. It's the perfect size for your little one to tote around their special toys when you are out and about. It's also a great way to use up your scrap fabric and ribbon, which make for an inexpensive gift. You can find the tutorial
here.
Make It and Love It
is also one of my favorite sewing blogs. Ashley is super talented, you should check out her tutorial page for some great idea's.
#5 Easy Baby Shower Gifts
Yes this one is from my own blog. I make these items so often. I have so many friends having babies right now, these are my go to gifts. Tutorial found
here.
You can never have enough cute burp clothes and passy straps!! I'm going to be making some for my own baby when we pick a name, hopefully that's not after she's born : ) The ones in this picture were gifted to my best friend a year ago.
I hope you guys enjoy these tutorials as much as I have. They are all easy to follow and pretty quick projects, which are my fav!! And for fun here's my 20 week belly pic : )
Yes my head is cut off, my husband took the picture like that. But I think it turned out cute.